Soil and reverse tilling are essential when preparing the soil for the creation of a seed or plant bed. Old plant remains are turned under, oxygen is added and essential nutrients are carried from the lower to the upper layers of soil for the new seeds. The risk of surface water drainage being made more difficult by soil compaction is counteracted by tilling and loosening of the soil. Nutrients can thus be better stored and released to the plants.
The AGRITEC AT30/31 rotary hoe is a very important and helpful soil cultivation device when it comes to gardening and landscaping. The side-shiftable rotary hoe has been specially developed for operation with compact and municipal tractors as well as agricultural towing vehicles with up to 80 hp. The ability to move the AT30/31 laterally allows for use in viticulture and in orchards, as well as in municipal operations or tree nurseries.
At a glance

Arbeitsbreite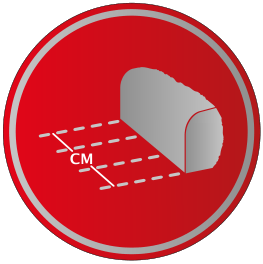 Leistungsklasse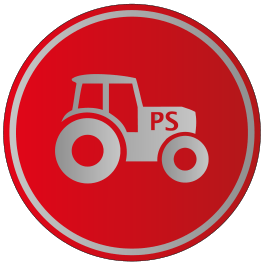 Highlights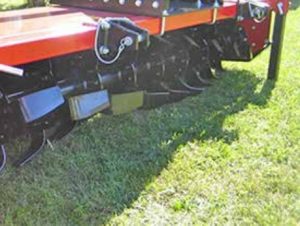 Extremely smooth running thanks to spirally arranged blades
In order to achieve smooth running during operation of the hoe, the angled blades are arranged in a spiral around the blade shaft. High convenience is thus achieved with a low power requirement, resulting in convincingly clean milling performance.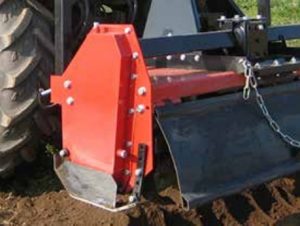 Simple operation with maintenance-free chain drive
The blade shaft is driven by a maintenance-free chain in an oil bath. An automatic chain tensioner ensures optimal fitting of the chain. The rear protection hood with integrated levelling rail which can be adjusted via a chain removes any unevenness.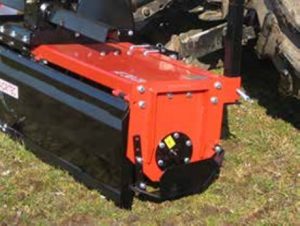 Flexibility on difficult terrain
The lateral displacement of the rotary hoe guarantees maximum flexibility on variable terrain with obstacles. Users in vineyards or orchards will particularly value this flexibility.
Other product features
Lateral displacement
Height-adjustable skids
Lateral drive
Maintenance-free chain in an oil bath (incl. automatic chain tensioner)
Blade shaft speed approx. 238 rpm
Working depth up to max. 18 cm – adjustable
Rear protection hood with integrated, adjustable levelling rail
4 blades per flange – optionally 6 blades per flange
Input speed 540 or 1,000 rpm
---