The SHOCKex upper link is a spring-loaded system for damping mechanical oscillations such as vibrations and shocks that usually occur during transport. Shockex absorbs shocks and provides greater comfort for the driver during transport and work. This shock absorption significantly improves the manoeuvrability of the towing vehicle. This protects both the attachment and the towing vehicle. SHOCKex is a wise investment in the durability of high-quality machines which retains its value. SHOCKex replaces the CAT.1 or CAT.2 upper link. The springs built into the damping system absorb the shocks. The length is adjusted without tools.
At a glance
Power class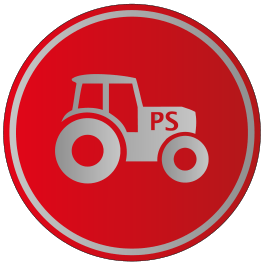 Working width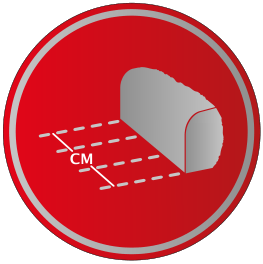 Highlights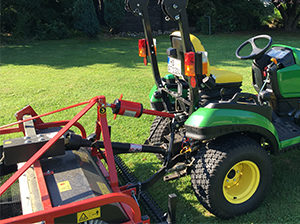 Protection of towing vehicle and attachment during transport
The shocks and vibrations occurring during transport journeys which have an effect on towing vehicles and attachments are equalised by the damping properties of the ShockEx. A key factor in the end of an attachment's life, the tearing of the suspension elements, can be counteracted and the service life of the attachment can be noticeably increased.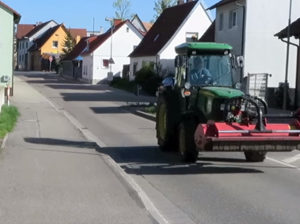 Improvement of manoeuvrability
During transport journeys, increased impacts result in the towing vehicle losing traction and becoming harder to steer. The ShockEx absorbs the shocks and improves the grip. Particularly at high speeds, the towing vehicle now always remains controllable.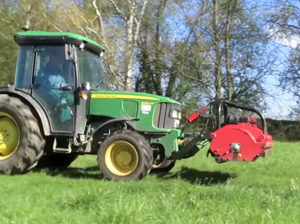 Transport journeys with a noticeable improvement in comfort
The repeated vibrations and impacts put strain on the driver on long journeys because the body attempts to compensate for them. The associated signs of fatigue can be noticeable reduced with the ShockEx.
Other product features
For a load range of 100 to 1000 kg, individual adjustment possible at any time
Available in lengths of 410 to 1030 mm
Compact design
Durable components
---
Upper link vibration damper ShockEx