The Class BK Embankment mowers have been designed to cleanly mulch or cut grass, hedges, straw and knotty material up to 500 or 600 cm away, using an extension arm. Preferred applications of the BK are the mowing of ditches and embankments, verges along hiking, field and cycle paths, roadsides and green areas as well as the cutting of hedges, bushes and shrubs. Municipal and compact tractors with a power of 50 to 100 hp are particularly suitable as towing vehicles.
A mulching head with Y blades or light hammer flails, pruning shears and a hedge trimmer with triangular blades are available as equipment variants. The mulching head rotates in both directions here. The extension arm can be operated both by Bowden cable control and with an electronic joystick.
The clamping device installed as a standard on the three-point linkage ensures perfect stabilisation of the embankment mower in the working position.
At a glance

Power class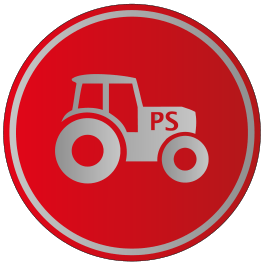 Working width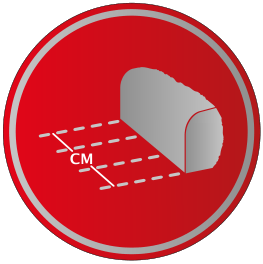 Traktorspurbreite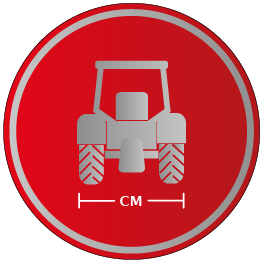 Traktorgewicht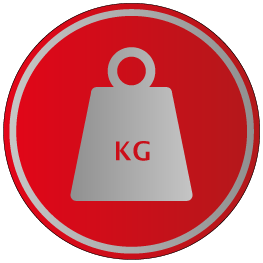 Highlights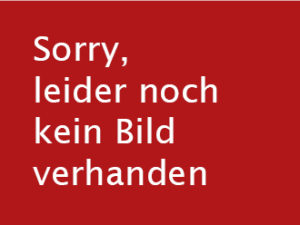 Oil cooler installed as standard enables continuous operation
With the oil cooler fitted as a standard, the full power of the BK is permanently available. Through the inclusion of the oil cooling system, our embankment mowers are designed for continuous operation and thus ensure safe and reliable use.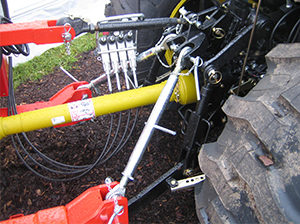 Stable working due to additional clamping device on the three-point linkage
The additional clamping device consists of a claw mounted to the lugs for attaching the upper link, and two adjustment spindles connecting the claw and the embankment mower. The forces acting on the tractor and the three-point linkage when the arm is fully extended are absorbed and the embankment mower is stabilised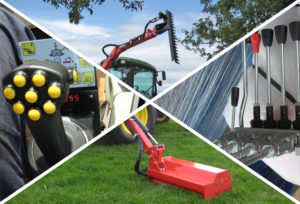 Various possible applications owing to a wide range of accessories
The BS can be converted for the respective application within a very short time. The following are available
Y blade for knotty, stony material,
Hammer flail for a clean cutting pattern,
A hedge trimmer for hedges, bushes and shrubs with a diameter of up to 2 cm,
Pruning shears for branches up to 12 cm thick,
A quick-change mounting set for switching between the mulching head and hedge trimmer as quickly as possible, and
An electronic joystick for more precise and easier working.
Other product features
Extremely smooth running and vibration-free thanks to special electronic balancing of the rotor at full operating speed
Rotor with two directions of rotation
Arm length adjustable up to 500/600 cm
Tension chain as a transport securing device
Tool head with float position
Robust steel housing with rubber splash guard
Collision protection using safety springs
Greasable rear roller/rotor bearings
External skids (mulching head only)
---
Go to detailed Product brochure
Class BK Embankment mowers