This year's Demopark opens its doors from 23 – 25 June 2019. With 427 exhibitors and 34,000 professional visitors to a new 250,000 m2 exhibition space, it was the largest European open-air exhibition in the green sector in 2017. Municipal and private operators of private green spaces and parks, paddocks, flower and eco meadows, and campsites can find everything on the topic of the creation and maintenance of green spaces incl artificial turf and attachments for mowing & mulching at our stand B-221.
For the first time, we are presenting a GS51P side boom with a triple protection mechanism. It is equipped with a collision latch which levers the machine out when it runs into objects or obstacles as standard. Since this is generally not sufficient for hard use during the maintenance of banks and roadsides, two additional mechanical, spring-based protective devices are now optionally available. On the one hand is a spring joint on the attachment head which allows for deflection of the mower head by approx. 15°. On the other hand, a cassette is integrated into the two parallel arms. This protective mechanism makes it possible for the mulching head to additionally evade obstacles. Costly damage and downtimes are thus avoided.
In order to reduce the noise while working, the specially developed PianoTec plastic cladding is available for the machines. This cladding reduces the noise level to a minimum. Another advantage is that this lining also protects the housing from excessive wear and ensures a long service life of the machine.
Our trade fair team looks forward to your visit!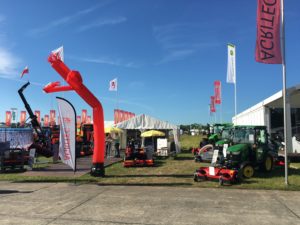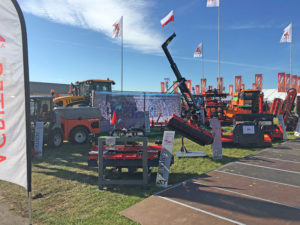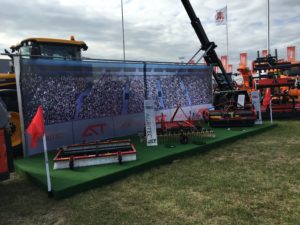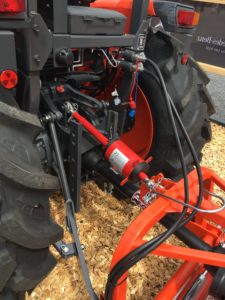 ---
Demopark 2019: What awaits you…